A Detailed Guide on How to Buy Sweaters Online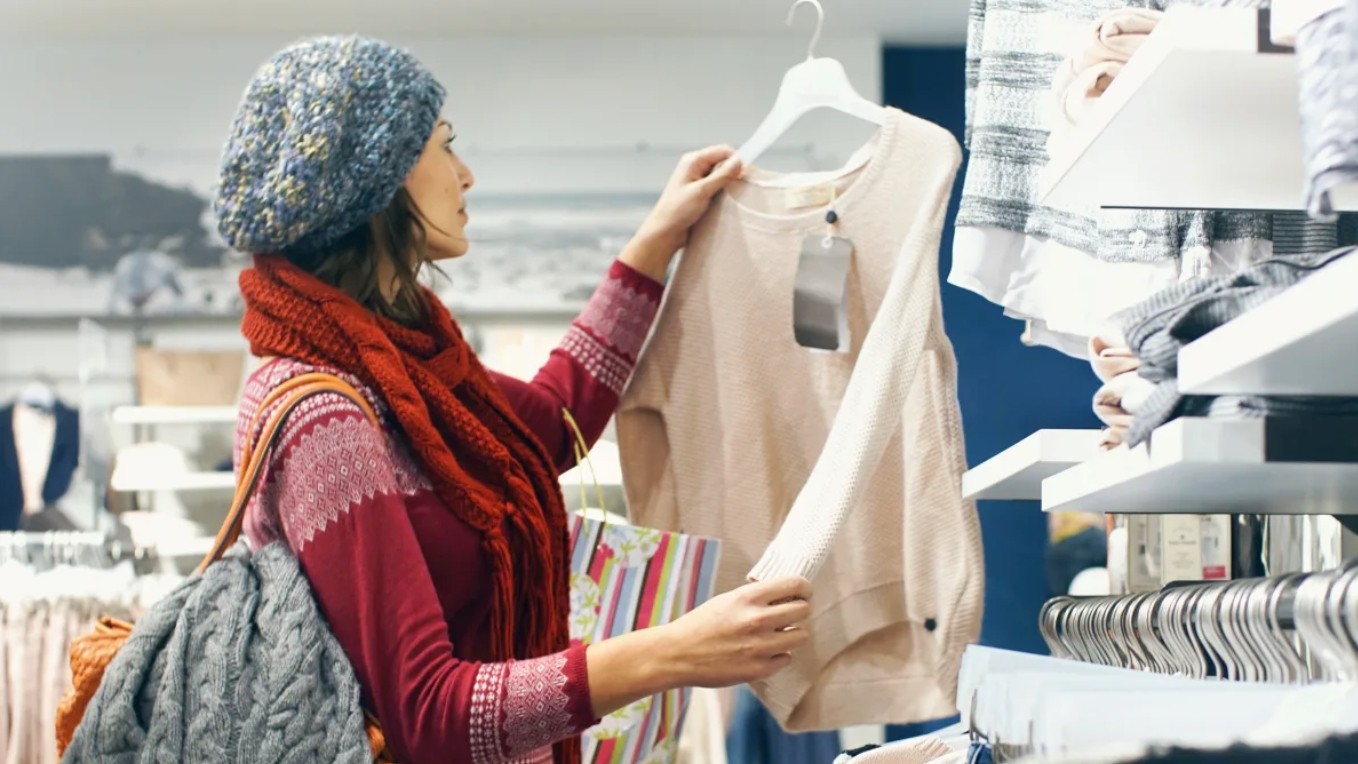 You know it's winter when the temperature starts to drop. There was a chill in the air, and the body trembled. This is when you need the right winter clothing. In this regard, sweaters will be the go-to for many.
After all. Sweaters are synonymous with this cold climate. They are the embodiment of warmth and comfort.
Plus, sweaters are available in a variety of colors, patterns, and styles. Therefore, there must be one on the market that is right for you.
Are you looking for a winter sweater but haven't found one yet? Don't worry. I'll help you learn about the varieties available and tips for buying them online.
So get ready for the warmth and comfort that is to come.
1. Cable Knit Sweater
Cable-knit sweaters have intricate cable patterns that give the sweater a chunkier look.
It increases the amount of warmth a sweater provides. It is one of the popular patterns when it comes to winter sweaters.
2. Cardigan Sweater
Cardigan sweater with open placket. They usually consist of buttons, which also hold the garment together. Instead of pulling a cardigan over your head, tuck your arms into the sleeves.
The cardigan has a lightweight look. They are usually well-knit sweaters.
3. Cashmere Sweater
Cashmere is a type of wool used to knit sweaters. This is a very soft material. Here, cashmere sweaters are also finely knitted. It makes them light, thin, and soft to the touch. It is softer than most other sweater materials.
These sweaters are often an expensive option compared to other sweaters. They are available in different fits and necklines. However, they tend to fall into the category of fitted sweaters.
4. Vest
These types of sweaters are different from other sweaters. Its uniqueness lies in the length of the sleeves. They may vary in cut, knit or material. They are usually finely woven thin sweaters. Manufacturers avoid making them too bulky for the wearer.
5. Turtleneck
This is a very versatile piece of equipment. It is made in such a way that it covers the neck area. It extends all the way below the wearer's jawline. Versatile necklines and turtlenecks vary widely in knit styles, fits, and materials.
6. V-neck Sweater
As the name suggests, a V-neck sweater has a V-shaped neckline. These are also versatile garments. You can also wear them to the office or casual parties.
Layering a shirt or t-shirt under this sweater would be a great option.
7. Hoodie
Here's another casual winter sweater option. The hoodie may or may not have a zipper on the front. Depending on the style, you may also see them with pockets and drawstrings. There are many types of hoodies on the market.
This simple piece will go well with the rest of your wardrobe. It works whether you're going for a walk or hanging out with friends.
How to Buy a Sweater Online
You can buy most clothing online. It also works well with winter clothing. So you want to buy a sweater online this season?
In this case, you need to pay attention to some aspects. Let's see all the things to consider
1. Look at the Material
The material of a sweater is one of the most important things to watch. This is because the fabric plays the role of warmth and comfort.
Wool is a great choice for winter. However, there are other valuable fabrics as well. Do a good comparison and buy the sweater that works for you.
2. Check Whether the Joint is in Good Condition
Does your sweater fit? It's important to understand this. It helps provide comfort while you're wearing it. Always make sure to check the size when shopping for a sweater.
This is especially true if you're buying men's or women's sweaters online. The size of the sweater will be mentioned somewhere around or below the product on the screen.
3. Consider Stylistic Elements
When you choose to buy sweaters online, does it appeal to you? If yes, count other points to confirm. If you look closely, sweaters are very versatile. It's just a matter of choosing the most suitable outfit
4. Choose Good Colors
This is another exciting and essential part. The color of your sweater is worth gold many times. If you choose the right color, you can stand out from the crowd.
Benefits of Knitwear
As we all know, sweaters belong to the category of knitwear. Now, there are certain benefits to including knitwear in your wardrobe. So, let's take a look at some of these outfits.
Make sure to note it down. It helps when you buy women's sweaters online. In fact, winter sweaters for men would benefit from this too.
1. Comfort is Always a Key
The jersey is very soft and comfortable. Easy to put on and take off. Another advantage is that it is very easy to move.
When going outside, be sure to wear stretchy clothing. Otherwise, getting around town can become a tedious task.
A key reason for this ease is the material's elasticity. It allows the knit to mold and moves with the body. Elasticity is also an indicator of the fit of a garment.
2. Does Not Require Much Maintenance
Since many fabrics are machine washable, your winter wardrobe won't be too stressful. Sweaters, in particular, are pretty repeatable pieces of gear in this regard.
You can definitely hand wash your knitwear. However, this can be time-consuming and tiring. Why not simplify and speed up the process? Put them in the washing machine and watch them go to work smoothly.
3. Anti-wrinkle
Because they're stretchable, they're also wrinkle-resistant. Wrinkles are caused by heat or moisture. It causes the fibers to shift and reset into an uneven or bent position.
Interconnected loops and elastic make it easier for knitted fabrics to return to their original shape. It won't make clothes wrinkle-free, but it certainly won't make clothes wrinkle-prone. It's perfect for people who commute or travel for work or meetings.
3. You Can Easily Pack
You can pack as many knitted garments as you want for your trip. You can do this without worrying about ironing them later. They are also easily molded into different shapes.
In Conclusion
As you can see, sweaters can be an important part of your winter wardrobe. It is suitable for men's winter sweaters and women's winter sweaters. This simple sweater has a lot to offer you.
You have to know it and choose them wisely. After all, it's not just winter warmth and comfort. A sweater can also be your stylish go-to outfit.
I hope this guide helped you get up to speed on sweaters. So, which sweaters are you planning to add to your winter wardrobe? If you are looking for high-quality sweaters, welcome to
contact us
.
CHENHONG is a professional
custom sweaters wholesale manufacturer
. We have rich experience in the production of sweaters, knitted sweaters, knitted pants, knitted hats, knitted scarves, etc. We also focus on the research of fabrics. We are familiar with almost all fabrics, so you don't have to worry about Fabric problems. If you are not familiar with fabrics, we can recommend the most suitable high-quality fabrics for you according to your needs.