How to Choose the Right Sweater Dress for Your Body Type?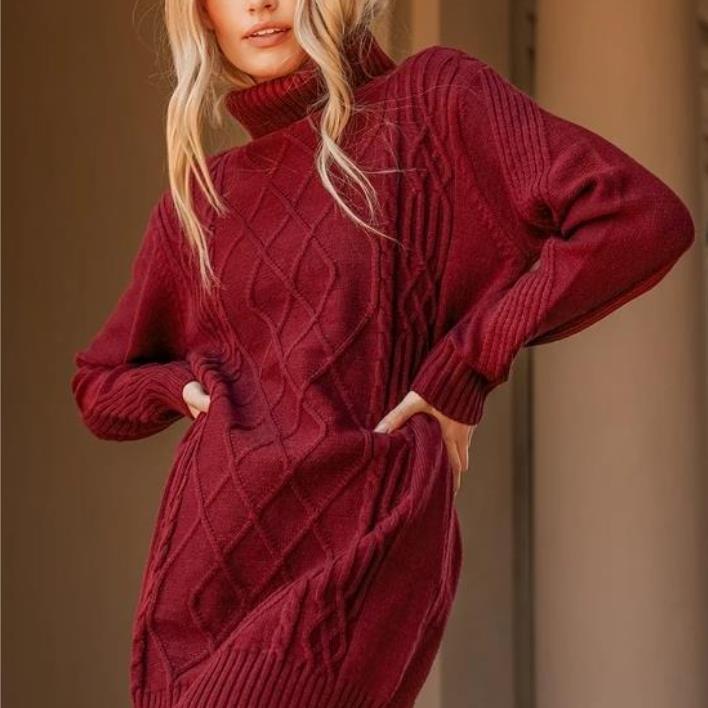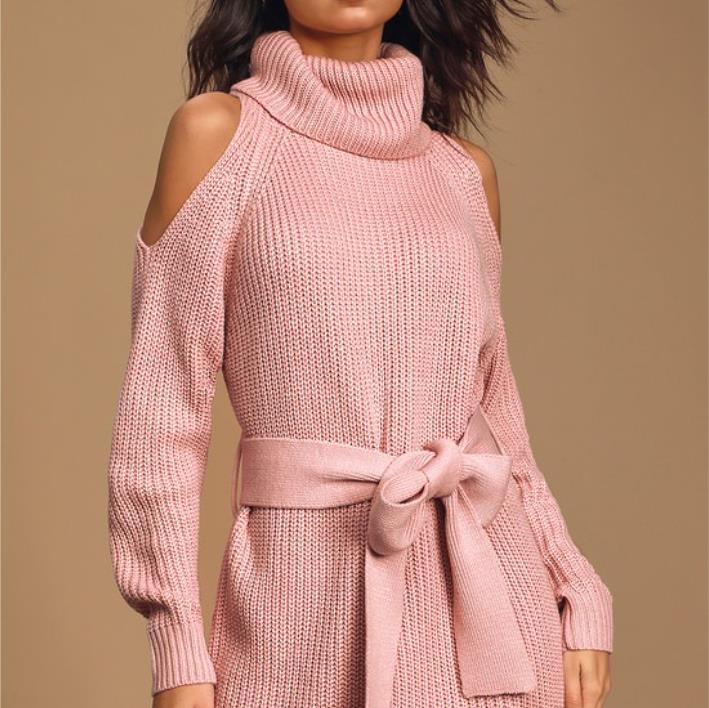 Are there any ladies who don't want to look pretty? Of course, there are some differences as some of them may not invest that much time and money. At the very least, however, ladies love to buy beautiful clothes that make them feel and look good.
Dressing well is not always easy, however. Even if you have a lot of money, you have to think outside the box and be creative. This is especially important when we're talking about the coldest part of the year. Fortunately, you've come to the right place to get enough high-quality information.
Your best bet is to buy sweater dresses. Sweater dresses are perfect for winter. We say this for several reasons. They are very comfortable for beginners. Nonetheless, they are soft and elegant, and you can use them as a suitable stylish solution in many situations.
Is it easy to find products that meet your requirements and expectations? Well, if we're talking about quality, then you don't have to worry. The 21st century allows you to buy
sweater dresses
from the comfort of your room.
If you don't know how to choose the right sweater dress for you, in the rest of the article, we'll explain to you how to choose the right sweater dress for your body type. Let's go!
Tips for Apple-Shaped Women
We'll start sharing advice for apple-shaped ladies. Well, if you're that kind of person, then you should go for those sweater dresses that are somehow more refined. There's no need to spend time or money on turtlenecks and bulky cable knits that can make you look a little rounder. Instead, a thin knitted sweater with cap sleeves will be your ideal choice.
Tips for Pear-Shaped Women
Well, if you are a pear-shaped lady, the standards and rules you have to follow are different. Rather, the rules are quite the opposite compared to the set of rules we mentioned earlier for women with ears.
Your task is to choose those sweater dresses that pay attention to the top details. This means that a good example of what you should be looking for is a grey turtleneck dress with a belt. On some occasions, a fitted skirt may be more appropriate. However, make sure the skirt isn't too tight, as you'll look a little silly and unusual at the same time.
We need to give you one additional piece of advice. Your combination may have horizontal lines and different large patterns. Well, in that case, moving them away from the skirt section is essential if you want to look good and feel comfortable. Widening the bottom half is not the point. On the other hand, you can use stripes on the top half of a dress for simple reasons. Thanks to the stripes, you have the opportunity to create an hourglass look. This is probably what you should strive to achieve.
Tips for Petite Ladies
The general rule that little guys should follow is to make sure their sweater dresses don't swallow them. It's easy to get overwhelmed by bold patterns and cable knits when you're young. Here's why you should look for below-the-knee sweater dresses. Still, you need to think about your form. Failure to do so may "get you in the wrong direction".
But what if you're usually a big fan of maxi dresses? Well, in that case, you really have to be an expert and find the one that fits your body shape. Also, you must make sure that the hem is under or over the calf. If you decide to wear a long sweater dress, consider it a must-do.
Hourglass Lady
When you look closely, both hourglass women and petite women have the same problem. Both types of ladies have only one goal - they don't want sweater dresses to devour them. However, the way they achieve that goal is different.
Remember that maintaining or achieving balance is directly dependent on the symmetry of the entire body. People who are more symmetrical have more freedom when shopping for sweater dresses in online stores. Because of this, women with natural hourglass figures can freely wear a variety of sweater dresses.
However, "putting it all on" may not be the advice you expect. Therefore, we would like to provide you with some additional tips and tricks. It is recommended that you purchase a dress that fits well. But if you want to look professional, don't buy the tightest.
When we talk about lines and shapes, you are free to have fun and try different things. Some ladies are very fond of bulky sweater styles. If you're one of them, look no further - picking a focal point is enough. Rather, flowy skirts, as well as turtleneck dresses, would be a terrific option.
Final Thoughts
As you can see, there is no one-size-fits-all sweater dress for all women. The answer depends directly on your body shape. Once you've determined the right fit, make sure you're buying your sweater dress from a reliable seller. We recommend that you find a bunch of different models that deserve your attention in one place. If you already have an idea, are ready to buy a sweater dress, or are not sure which sweater dress to buy, please
contact us
and our sweater experts will answer your questions.
CHENHONG is a professional
custom sweaters wholesale manufacturer
. We have rich experience in the production of sweater dresses, sweaters, knitted sweaters, knitted pants, knitted hats, knitted scarves, etc. We also focus on the research of fabrics, almost all fabrics we are familiar with, You don't have to worry about fabrics. If you are not familiar with fabrics, we can recommend the most suitable high-quality fabrics for you according to your needs.