How to Wear a Oversized Sweater in Winter?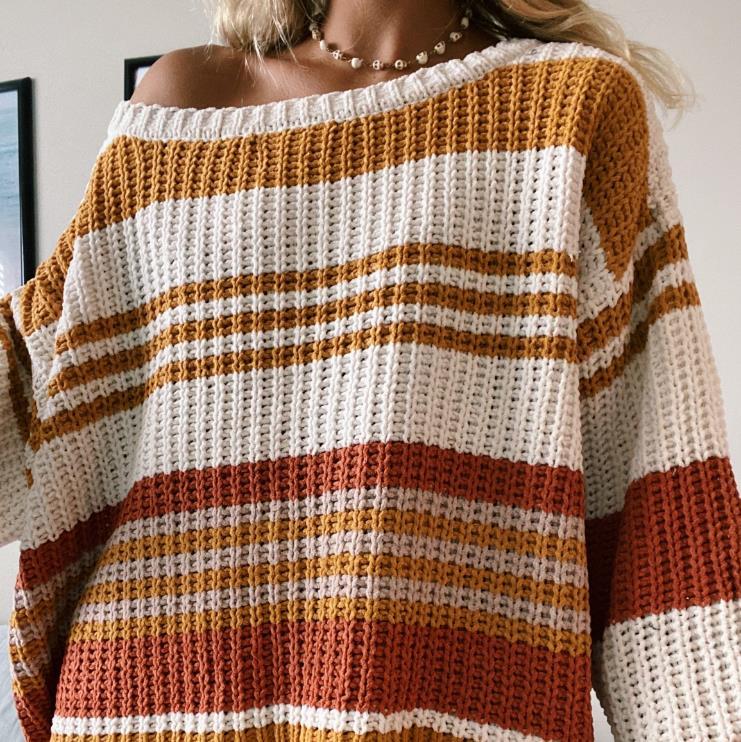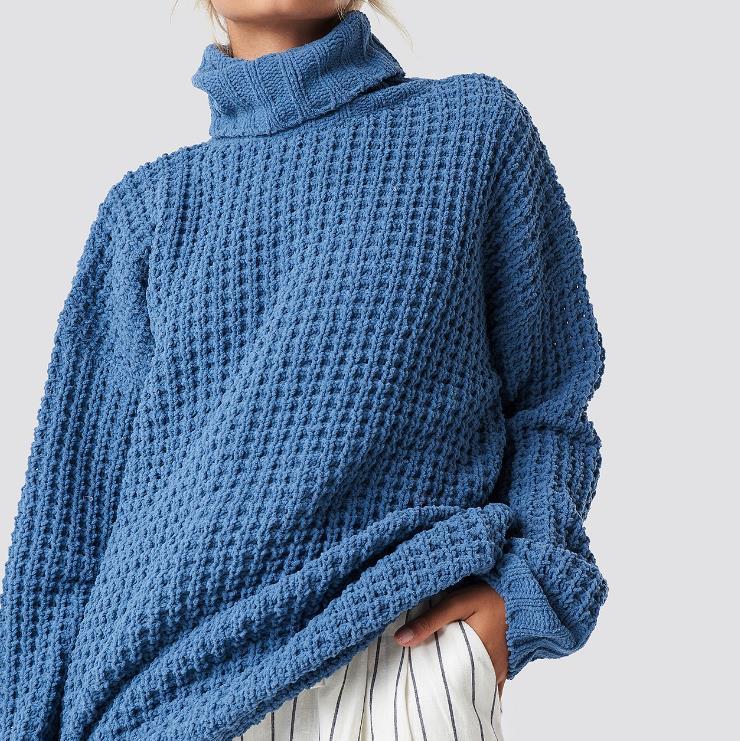 The season for oversized sweaters and boots is finally here. Oversized sweaters are one of the biggest trends. However, there are many people who are confused about how to wear an oversized sweater and style. There are some key factors to consider when designing a plus-size sweater. Otherwise, it will make you look sloppy and will take away all your attention.
Here, we have some unique ways to wear an oversized sweater this winter. Follow these styling tips to look chic and cool with an oversized sweater style.
One of the easiest ways to wear an oversized sweater style is to add a belt to your natural waist. This will add shape and make you look more organized. You can choose from dazzling jewels or some quirky belts.
2. Pairing jeans with sneakers and a sweater
Keep it simple and chic by pairing an oversized sweater with jeans and sneakers. The idea is to opt for a more fitted bottom, since you're already wearing something bulky or loose on it, you can tuck it into your jeans to keep it organized and avoid looking sloppy.
3. Same color as the sweater
Are you confused about what to wear with a sweater and how to wear an oversized sweater? Then, go monochromatic and match your pants or pants to match your sweater. You can choose to minimize and choose neutral or bold colors. Get out of oversized sweater fashion by matching your style with a single color.
4. Sweater and skirt combination
Designing an oversized sweater is not difficult. When deciding how to wear an oversized sweater, you must always choose something more comfortable. You can style your oversized sweater with different types of skirts, you can pair it with a pencil skirt, midi, maxi or mini skirt, there are so many options to play with.
You can color-match a sweater with a skirt for a cozy and chic sweater-dress combo, or you can even opt for a monochromatic look and pull off an oversized sweater style.
5. Layered combinations of sweaters and coats
You can pair it with a blazer or coat, or you can pair an oversized sweater with a maxi dress for a more feminine and glamorous look. You can pair it with boots to add some height and make it more glamorous.
6. Oversized sweater with cargo pants
Another chic way to wear this oversized sweater is with work clothes or cargo pants. This look is perfect for weekend outings and casual dates. You can complete the look by adding a chunky pair of sneakers. You can even carry a contrasting sling bag to make it look even cooler.
7. Leather pants and a skirt with a sweater
Leather pants will definitely add to that glamour. However, you have to make sure your oversized sweater isn't too loud. Complete your look by wearing sneakers or adding some booties.
These are some stylish and cool ways how to wear an oversized sweater. Choose any of these options for an oversized sweater style. If you want to buy an oversized sweater, please
contact us
.
ChenHong is a professional
custom sweater manufacturer
with more than 20 years of experience. We are a professional manufacturer of high-quality knitted products and related products. We manufacture all kinds of men's/women's knitwear and sweaters. Dongguan Chenhong relies on a large family of 200+ skilled employees, constantly accepts new knowledge and new technologies to provide high-quality clothing, and is committed to improving clothing quality while keeping up with production efficiency. We treat small and big brands equally.