Cardigan Style Guide: How to Wear Classic Fashion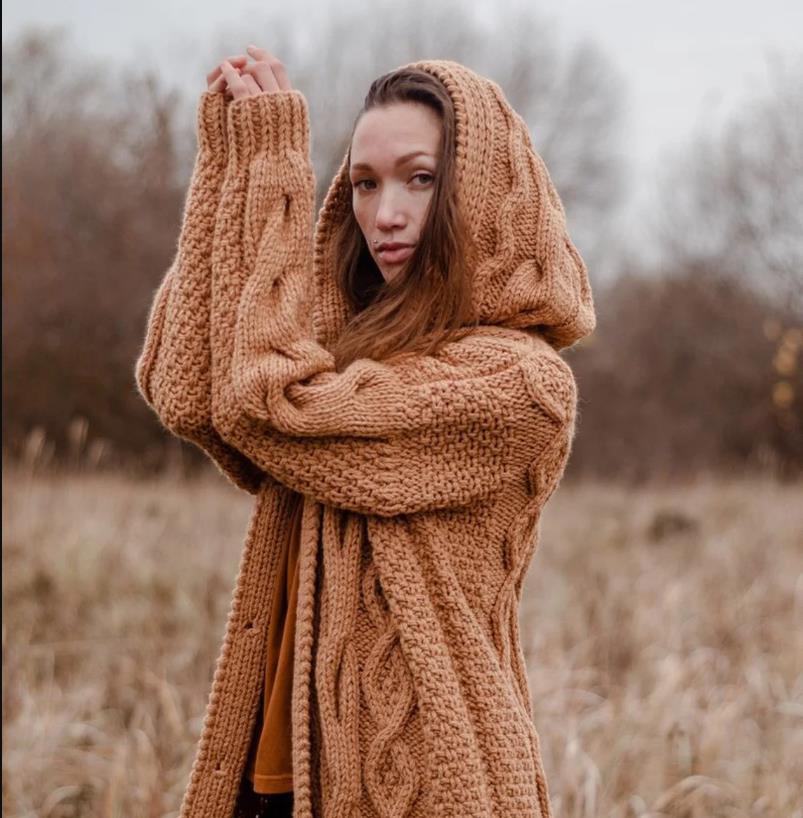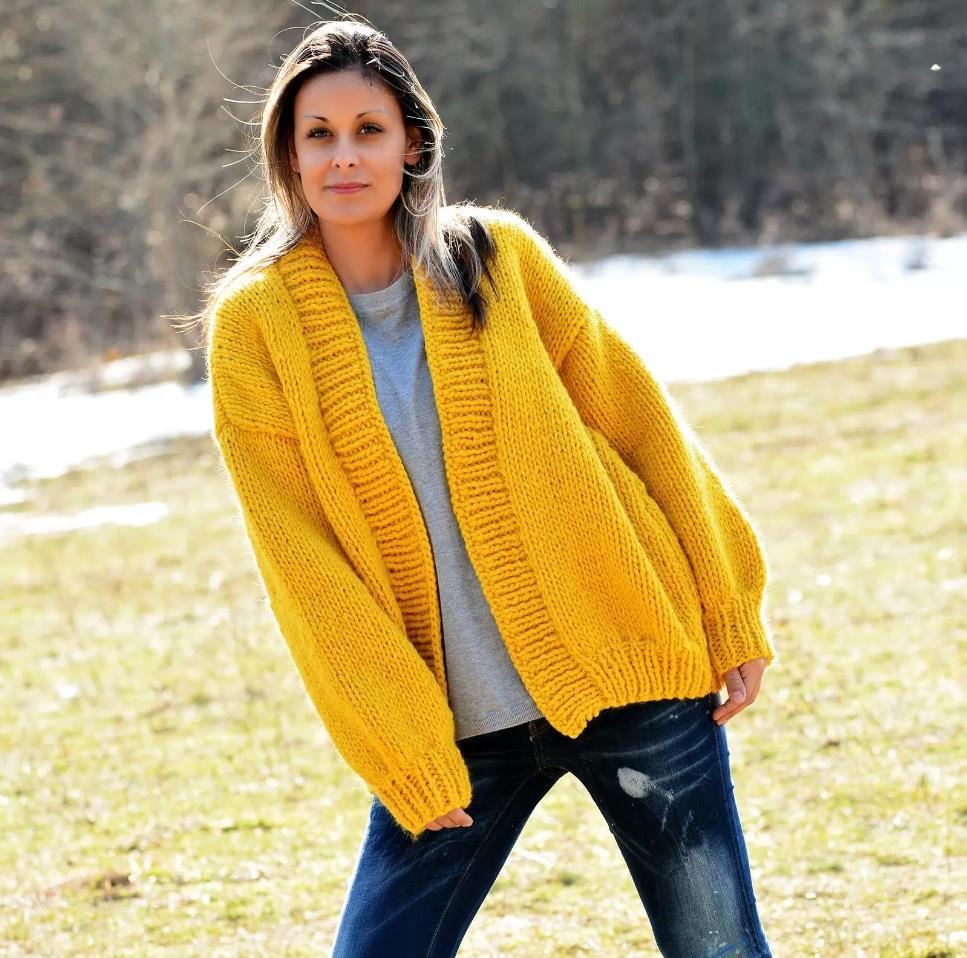 Commercially promoted by Coco Chanel in the 1920s, the cardigan is one of the most versatile pieces in a woman's wardrobe. Over the past century, their influence has expanded from stylish Parisian statement pieces to Curt Cobain's concert wear in the '90s. With its different cuts and styles, it is possible to find the right cardigan for any occasion and for all seasons. Here's how to choose and wear a
knit cardigan
.
Long cardigan
Ideal for seasonal transitions or unpredictable temperatures, the long cardigan blends form with function and is characterized by its length. It features loose or fitted sleeves that extend down to the knee and above, and even to the mid-calf or ankle. Layer it over jeans to tie the entire outfit together, or wear it over a skirt or dress to lengthen your legs.
A long cardigan can also balance any ensemble with a crop top. The plush fabric is more about comfort than a formality, and it works perfectly with slacks or joggers. Considering that long garments like this cardigan are loose and flowy, it's best to give your silhouette a definition elsewhere by mixing and matching a few fitted, less baggy pieces: think belted pants, maybe, or Leggings, or a tighter top. Long cardigans allow you to lengthen your body with contrasting lengths.
Button
The current trend is that button-up cardigans are freed from librarian attire and firmly rooted in the "essentials" category of the wardrobe. The beauty of this cardigan variety is its adaptability: wear it over a crisp shirt and a pencil skirt for business attire, or layer it over jeans on a chilly day. It's also a great way to experiment with strong prints and bright colors.
Draped front cardigan
Sometimes referred to as a cape-neck cardigan, waterfall front, or ruffle front, this cardigan has no buttons and adds a premium feel to a traditional piece. The elegant drape is very flattering and elevates a casual outfit without appearing overdressed. You can help this look succeed by sticking to the basics here: A simple pleated tee paired with jeans can easily create a base layer. Choose a solid neutral to easily pair with anything, or choose a bold pop of color to layer a monochromatic look.
Chunky knit
Chunky cardigans and comfy ribbed knits from short to long are the hallmark of sweater weather and can be worn in many ways. Wear yours tucked into flared jeans or worn with gingham or vintage-print trousers. Layer it over a vintage-inspired collar for a touch of nostalgia, or combine a floral-embroidered knit with bodysuits and loafers. An oversized knit can be tied around the waist for a cool finishing touch, or paired with a turtleneck (invigorate your collarbone with some layered gold necklaces).
Short sleeve cardigan
During the warmer months of the year, a short-sleeved cardigan is a great way to wear a stylish top and create a visually interesting layer without getting too hot. Long, short-sleeved sweaters in lightweight fabrics complement the denim, while cropped sweaters drape over the hips or below the body, making tank tops look sexy, especially sleeveless dresses on cool nights. The puff-sleeved cardigan and cropped button-front closure are perfect for pairing with high-waisted jeans or boyfriend jeans.
Short cardigan sweater
Given the tenacity of the crop top craze, it's no surprise to see cardigan sweaters following suit. Cropped cardigans are a simpler alternative to bodysuits and look chic with pencil skirts and high-waisted wide-leg pants.
In the streetwear scene, a short, loose cardigan can be turned into a makeshift crop top that feels fresh when paired with straight-leg jeans and sneakers. Not all cropped cardigans are suitable for the workplace, so if you plan to wear this for a professional occasion one day, opt for a high-waisted and gatherable style.
Where to wear a cardigan?
The most enviable quality of a cardigan is its ability to thrive in a variety of environments while also serving a practical purpose.
Work or have some coffee with your friends? The loose style with the front bag creates a casual touch, keeping you warm, and visually attractive and camouflaging any area you want to be streamlined. Go to meetings or parent meetings with clients? A tight-fitting or girded cardigan instantly enhances your look, showing off your waistline, paired perfectly with slacks, stuffed into tapered pants and pencil skirts, or worn over jeans and dresses. Even for formal events such as a wedding or an opera night, whether in a Bolero style or a long cardigan, the cardigans can find the perfect detail.
With their long history and widespread popularity, cardigans are certainly not new to the fashion world. But with fresh texture choices and style in new and fun ways, it could become your overall statement piece. If you want to buy or customize a knitted cardigan, please
contact us
.
ChenHong is a professional
custom sweater manufacturer
. We manufacture all kinds of men's/women's knitwear and sweaters. ChenHong relies on a large family of 200+ skilled employees to continuously accept new knowledge and new technologies to provide high-quality garments and is committed to keeping up with production efficiency while improving garment quality. We treat small and big brands equally.