Can a Sweater Dress Be Business Casual?
If you've recently started a new job with a smart casual dress code, your office has just decided to go smart casual, or you're starting a mixed schedule and want a flexible wardrobe for every work environment, you've probably already looked around the internet for the definition of "business casual".
If you have, you may have noticed that there is no single definition available. This is because the business-to-leisure ratio often depends on your industry, role, and the overall culture of the workplace.
A must-have for any business casual office
The good news is that certain pieces are great for varying degrees of business casual, like plain dresses. Just about any understated dress is suitable for your workplace as they tend to be knee-length (great for most business casual wear!) and offer an elegant fit that you can easily pair with a blazer or keep things relaxed a bit right with shoes and accessories.
Sweater dresses
are ideal when it comes to understated dress styles for the office or work from home. Read on to find out why we love rocking sweater dresses as part of our business-casual wardrobe, plus some tips on how to best style them.
Professional sweater dress
As mentioned above, sweater dresses can be the perfect solution to your business casual workplace needs. Sweater dresses tend to offer the comfort of your most dreamy and comfortable women's sweaters while offering a professional look. If you've been sitting in an office all day, you'll know the importance of a rocking look that's both stylish and guaranteed to make you feel comfortable, because when you're trying to get things done on your agenda, there's nothing like uncomfortable clothes distracted.
Sweater dresses are also great for mixed work environments, as they're super easy to style for the office or to wear on workdays that involve a lot of videoconferencing. Dresses in this style are also super versatile, which means you can add the necessary touches if your office is more of a smart casual look. For example, if you have an important in-person meeting, add a blazer, a dainty necklace, and complete the outfit with slingbacks or heels, and some simple black bodysuits.
If it suits the office vibe, you can also pair it with booties, loafers, or even the right sneakers to make your sweater dress more casual but still office-friendly. Feel free to add a scarf to any sweater dress, especially if your office has arctic AC all year round.
Which style of sweater dress is the best?
We love sweater dresses because they're universally flattering, look polished, and are as comfortable and effortless as your lazy Sunday ladies' casual. That said, there are certain things you should look for in a sweater dress before wearing it to work.
Business casual sweater dresses should be at or above knee length with a modest but flattering neckline, such as a crew neck or round neck. Choose neutral, professional shades like cream, navy, or black, or pair them with a subtle and office-appropriate pattern or texture. Add accessories that match your personal style and office-approved outfits like bodysuits, belts, infinity scarves, blazers (if desired), and even a women's cardigan for colder days. If you're wearing a more flowy fitted crewneck sweater dress, try layering it over a fitted women's oxford shirt for a sporty, stylish, and client-meeting-ready look.
The key to wearing a sweater dress to work is to keep it tasteful and professional while enjoying the comfort that comes with this cozy dress style.
Are sweater dresses for everyone?
The short answer to this question is yes. This is another thing we absolutely love about this dress style. In addition to being as comfortable as polished (actually, it can be amazing!), sweater dresses also look great on all body types. You can choose the sleeve length and fit you like best based on your most comfortable situation, but keep in mind that quarter-length sleeves or long sleeves tend to work best in most office settings.
So there you have it! To answer our original question on this blog, sweater dresses can be business casual and could become your new workplace must-have. With the right accessories, you can make one of these dresses suitable for any office. If you want to buy or customize sweater dresses, please
contact us
.
CHENHONG is a professional
custom sweater manufacturer
. We have rich experience in producing sweater dresses, sweater vests, knitted sweaters, knitted pants, knitted hats, knitted scarves, etc. At Chenhong, every shirt is completed by professional technicians. Each production process has strict quality inspection requirements. We always put the needs of our customers first and ensure that the sweaters produced fully meet their needs.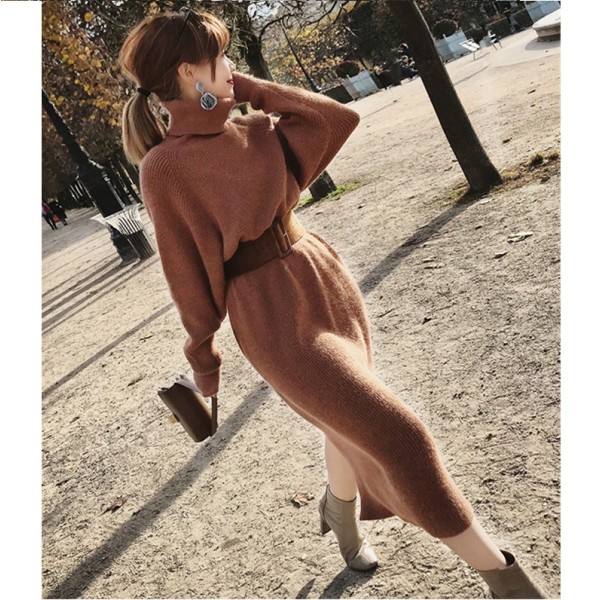 CHENHONG sweater manufacturer can provide you with customized Turtleneck sweater. Welcome to consult.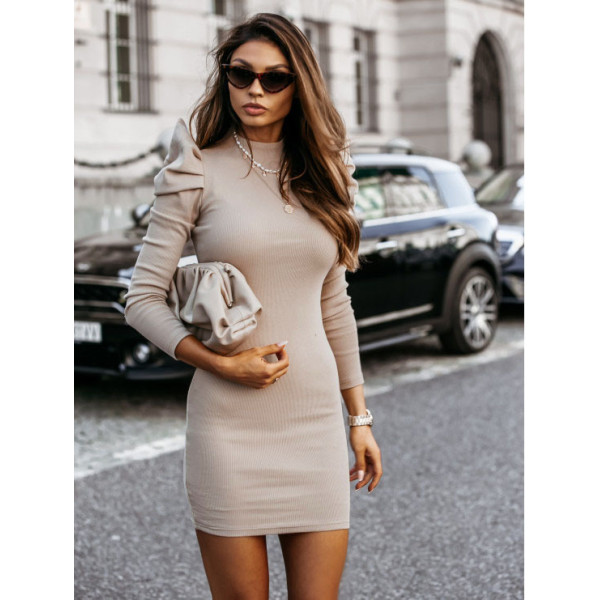 CHENHONG sweater manufacturer can provide you with customized Polyester mock neck sweaters. Welcome to consult.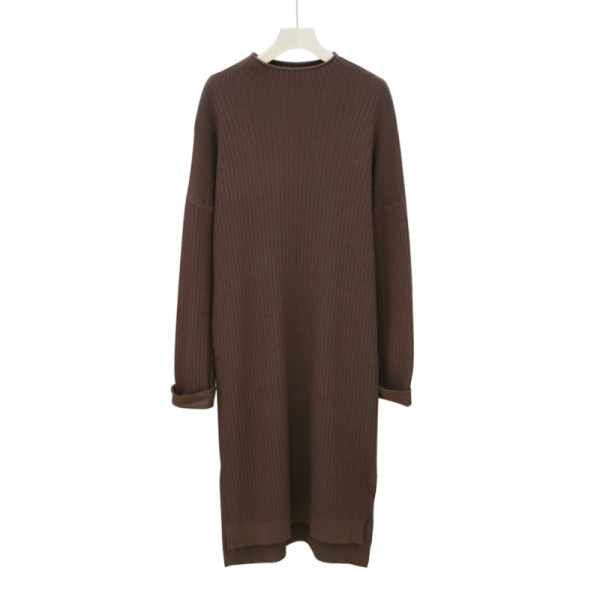 CHENHONG sweater manufacturer can provide you with customized round neck dress. Welcome to consult.