Sweater Vest Ideas: 5 Styles of Sweater Vests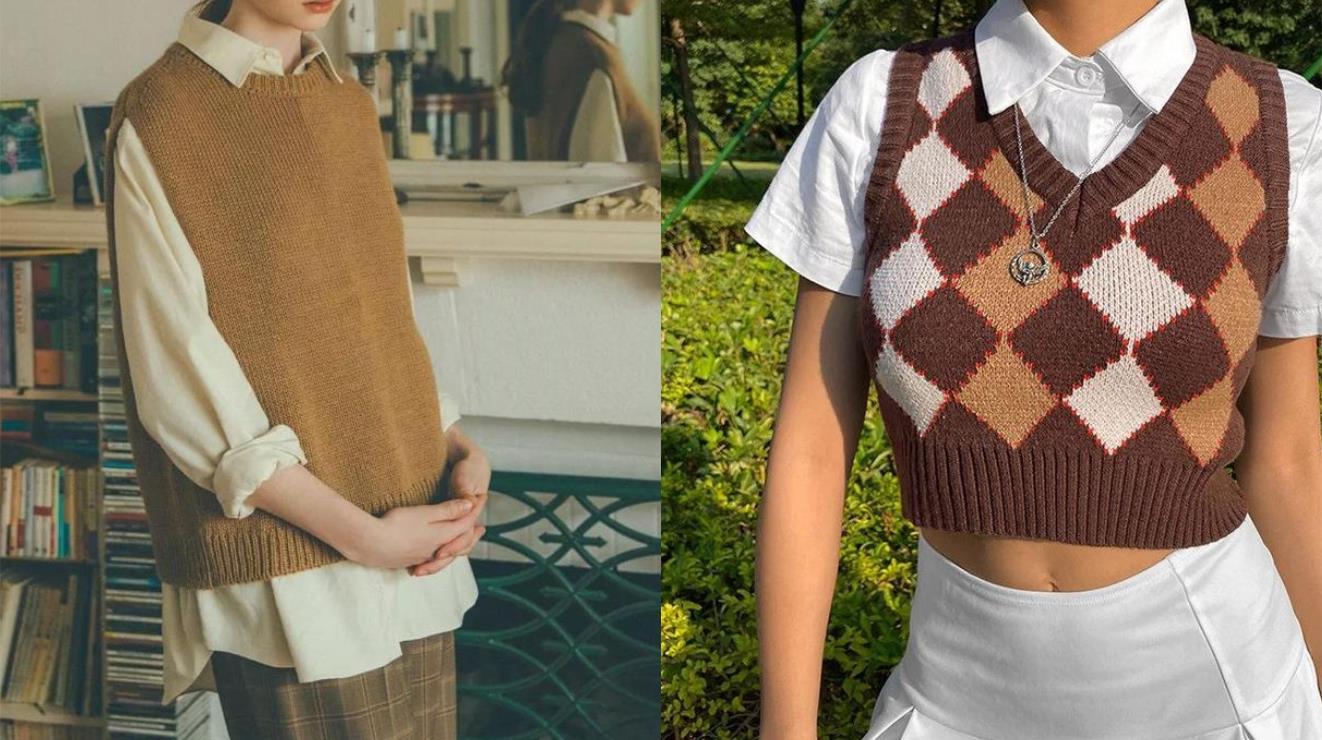 A
sweater vest
is a sleeveless knitted top, usually in a V-neck and pullover design. While it's a classic preppy outfit, the sweater vest trend has expanded to other styles in recent years.
The diamond sweater vest may be a classic version of a knitted piece, but there are many patterns, shapes, and colors to try in this category. Get inspired to incorporate items into your wardrobe with these five sweater vest matching ideas.
How to design a sweater vest?
Many garments can benefit from the texture or color contrast provided by a sweater vest. Here are some style tips to help you consider the possibilities:
1. Choose a classic preppy look. A button-down shirt with a sensible cashmere sweater vest and blazer might look conservative, but you can elevate the look with a bright sweater vest.
2. Embrace monochrome. Pair a solid-color sweater vest with other clothing in the same color. For example, a beige cable-knit sweater vest paired with a tan turtleneck and khakis adds texture to an otherwise simple outfit.
3. Experiment with different cuts and sizes. A cropped sweater tank can be a versatile piece, whether layered over a shirtdress for more style or worn under a cardigan as an edgy suit. Or, pair an oversized sweater vest with leggings for a more casual look. For a retro street style look, combine an oversized tank top with a pair of baggy jeans.
4. Mix and match prints. Make your pattern choices funky and deliberately create loud and varied outfits. For example, layer a patterned long-sleeve shirt with a patterned sweater vest. Choose patterns of different sizes with certain color commonalities to avoid conflicts.
5. Pair the sweater vest with a white tee. A sweater vest over a white tee is a classic look of the '90s, and '90s fashion has made a comeback in recent years. Elevate the look with hoop earrings or dress shoes, or keep it casual with jeans.
The above is a brief introduction to the wearing skills of several different types of sweater vests. If you want to customize or buy different types of sweater vests, please
contact us
.
CHENHONG is a professional
custom sweater manufacturer
. We have rich experience in producing sweater vests, knitted sweaters, knitted pants, knitted hats, knitted scarves, etc. In Chenhong, every shirt is completed by professional technicians. Each production process has strict quality inspection requirements. We always put the needs of our customers first and ensure that the sweaters produced fully meet their needs. At the same time, we have a top R&D team, which continuously shortens the production time on the basis of meeting the basic requirements of sweater quality.