6 Ways to Wear Your Sweater Vests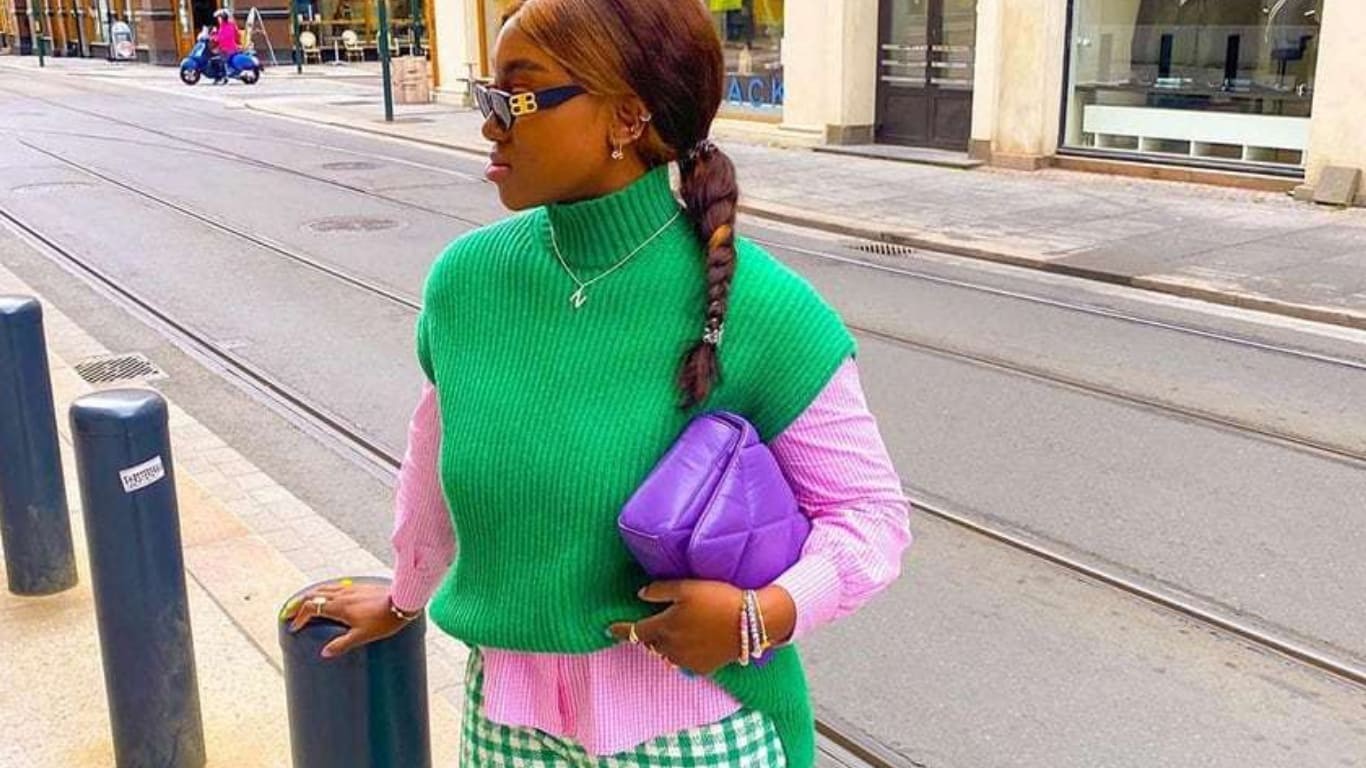 Growing up, most of us couldn't stand the itchy sweater vests our parents wore on our photo day. Today, we have a new take on current
sweater vests
: They're funny, cute, and go with everything in our wardrobes.
Once you've found your favorite sweater vests, you need to know what to wear with them. If you want to learn how to style a sweater vest like a pro, check out these fashion ideas.
1. With a dress
Layer it over a dress if you want to dress up your cropped sweater vests or keep it casual! You can wear a sweater vest with a mini dress, or layer them over a maxi dress. Either way, your sweater vest will give old clothes a new look.
2. Layer it over a shirt
If your sweater vest has a pop of color, try layering it over a sheer white shirt. This look is stylish and professional enough to wear to the office, out to brunch, or running errands. Try a shirt with ruffles or wide sleeves to add some style.
3. With a skirt
A skirt paired with a sweater vest is just as flawless as a dress. Choose a flowy skirt for a dressy look, or pair it with a cute denim skirt for a more casual look. Either way, a sweater vest is a perfect addition to your outfit.
4. Add pops of color
Don't be afraid to add a pop of color to your sweater vest set. Whether your tank top is a bright color or a bold print, you can pair it with pastel shades. Or, if your tank is solid and neutral, pair it with a bright shirt or accessories with a fun print. The options are endless!
5. Wear it as a dress
If you've found the sweater vest of your dreams, but the size isn't right, there's a solution: make it a dress instead of outerwear. You can still layer it over a shirt or tee for a more casual look. Pair it with some boots and your must-have bag.
6. Mix and match
Sweater vests are super easy to mix and match. From turtlenecks to t-shirts, you can layer them over just about any top you like. You can even wear them with any bottom of your choice!
If you don't like skirts or dresses and want a warmer look, try pairing a sweater tank with your favorite sustainable jeans. You can choose from flared jeans, wide-leg pants, or even colorful jeans.
You can also combine some of our previous tips. For example, try layering a sweater vest over a shirt with flared pants in a funky print! You are sure to find an ensemble you want to wear. If you want to buy a sweater vest, welcome to
contact us
.
CHENHONG is a professional
custom sweater manufacturer
. We have rich experience in producing sweater vests, knitted sweaters, knitted pants, knitted hats, knitted scarves, etc. At CHENHONG, every shirt is completed by professional technicians. Each production process has strict quality inspection requirements. We always put the needs of our customers first and ensure that the sweaters produced fully meet the needs. At the same time, we have a top R&D team, which continuously shortens the production time on the basis of meeting the basic requirements of sweater quality.