How to Wear a Sweater Jacket?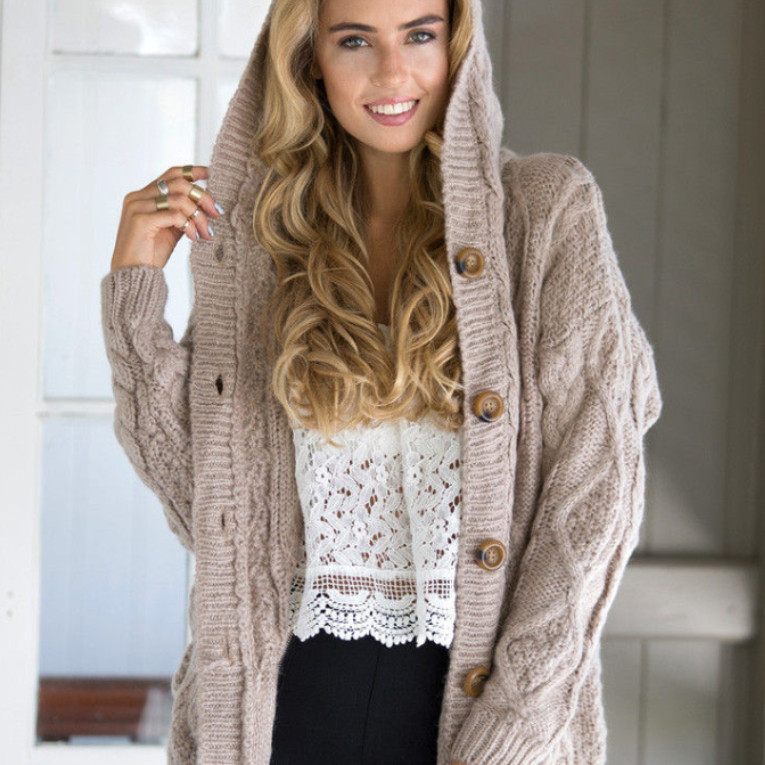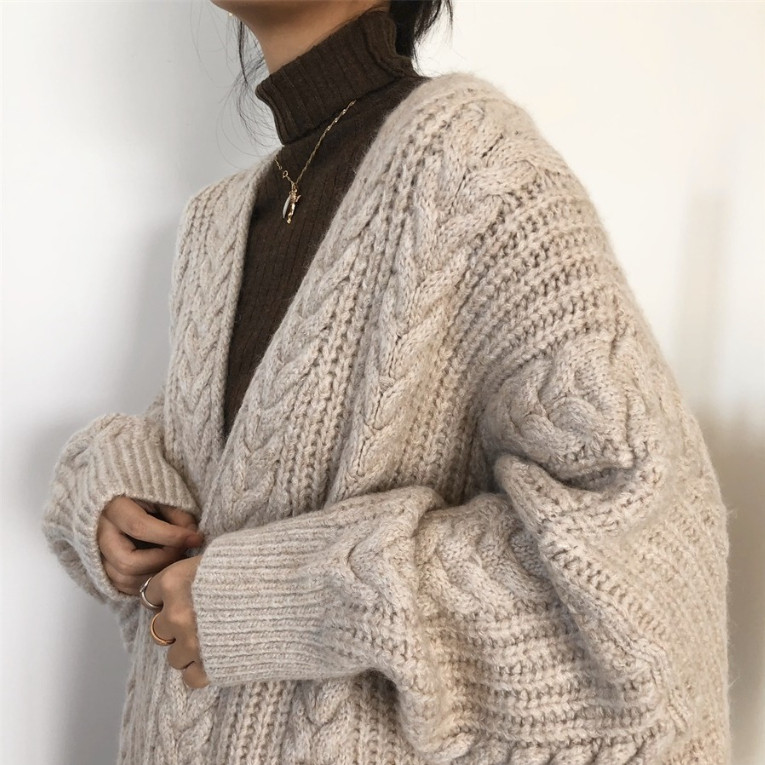 The season for cardigans, winter coats, and sweater coats is here! We love this time of year - cool days, layers of weather, and of course the holidays! ! A sweater coat offers more structure and design with a slight cardigan, which is perfect if you ask us. They're perfect for those cold days when winter coats aren't needed, but the cardigan is just the right amount of warmth. It's like being wrapped in a blanket, who doesn't like it?
Sweater Jacket with Turtleneck Sweater
We are big fans of turtlenecks and if it were a striped turtleneck we would sell out in no time! We love an extra layer of warmth on those cold and windy fall days. Do we all agree that turtlenecks can make your outfit look better and fit better?
Styling Tips
The retro look is all the rage, pair your sweater coat with a retro striped turtleneck, a pair of white booties, and a beret. You'll look chic and stylish in no time at all during the fall and winter seasons!
Tie the Belt Around the Waist of the Sweater Coat
If you feel a little too bulky, you can wear a belt around your waist. It can dress up your sweater and frame your waistline.
Styling Tips
Wear a ribbed turtleneck with a pair of white ripped jeans and an off-white sweater coat. Tie your favorite thin or thick brown belt around your waist, wear your favorite chunky-heeled ankle boots, and you've got the perfect neutral look!
Sweater Jacket with Camisole
A camisole is a wardrobe staple if you ask us! They can be worn with any outfit and can be worn all year round. When we design a camisole, we like to pair it with a pair of ripped skinny jeans. It just adds a little edge to the feminine top.
Styling Tips
Try wearing all black under a sweater coat for a more sophisticated look. Complete the look with a pair of black ankle boots, black high boots, or even your favorite black pointed-toe pumps.
Sweater Jacket with Graphic Tee
We usually design them individually or in our sweaters, coats, and jackets. Graphic t-shirts just add a little dimension to your outfit. You can find graphic t-shirts in pretty much any shopping area at a variety of prices.
Styling Tips
Wear your favorite boyfriend or girlfriend jeans and pick up a graphic tee to pair with your sweater coat. Pair this outfit with sneakers or loafer mules and you're ready to start your day!
Sweater Jacket with Denim Skirt
Keep a denim skirt you've worn all summer in your closet...get it out! It doesn't have to be retired just because the fall and winter weather has arrived.
Styling Tips
Over-the-knee boots are great for wearing your usual summer denim skirt and extend the lifespan. They add the extra warmth you need! Pair OTK boots with denim miniskirts, turtlenecks, and sweater coats for added warmth.
Sweater Jacket with Dress
A sweater coat can be worn with any dress. It just adds the warmth and structure you need.
Styling Tips
Got a sleeveless dress you love, but the winter weather decides to come early? Pair the dress with a sweater coat and a pair of over-the-knee boots.
The above briefly introduces the styling skills of sweater jackets. If you want to buy sweater jackets, please
contact us
.
ChenHong is a professional
custom sweater manufacturer
with 20 years of experience. We manufacture all kinds of men's/women's knitwear and sweaters. Dongguan Chenhong relies on a large family of 200+ skilled employees, constantly accepts new knowledge and new technologies to provide high-quality clothing, and is committed to improving clothing quality while keeping up with production efficiency. We treat big and small brands equally.